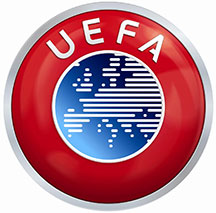 Friday, 1 July 2022
The FIFA Futsal World Cup main round draw streamed live from Nyon at 13:30 CET on 7 July 2022 will set 12 groups of three teams to be played by 8 March 2023.
The 36 teams are drawn into 12 groups of three teams, played home and away.
The 12 group winners and four best runners-up progress directly to the elite round.
The remaining eight runners-up enter main round play-offs.
Contenders
The 23 teams with the highest coefficients of the 47 entrants* as of November 2021 start in the main round group stage: Spain, Portugal (holders), Kazakhstan, Croatia, Serbia, Azerbaijan, Italy, Czech Republic, Ukraine, Slovenia, Bosnia and Herzegovina, Poland, Finland, Romania, Slovakia, Georgia, Belarus, Netherlands, Hungary, France, Belgium, Latvia, North Macedonia. *Russia suspended The remaining 13 spots are filled by the top two teams in each of the six preliminary round groups, plus the best third-placed team: Armenia, Austria, Cyprus, Denmark, Germany, Greece, Israel, Kosovo, Lithuania, Moldova, Montenegro, Norway**, Sweden. **Best third-placed team.
Draw procedure
The 36 teams are split into three pots based on their ranking. Twelve groups will be formed, each with one team from each of the three pots.
Based on decisions taken by the UEFA Executive Committee, the following pairs of teams cannot be drawn in the same group: Armenia and Azerbaijan, Belarus and Ukraine, Kosovo and Bosnia & Herzegovina, Kosovo and Serbia.
Seeding pots
Pot 1: Portugal (holders), Spain, Kazakhstan, Croatia, Serbia, Azerbaijan, Ukraine, Italy, Czech Republic, Georgia, Finland, Slovakia
Pot 2: Slovenia, Bosnia and Herzegovina, Poland, Romania, Netherlands, Belarus, Hungary, France, Belgium, Latvia, North Macedonia, Moldova
Pot 3: Montenegro, Kosovo, Norway, Denmark, Sweden, Armenia, Germany, Greece, Israel, Cyprus, Lithuania, Austria
Match dates
12-21 September 2022 3-12 October 2022 6-9 November 2022 27 February-8 March 2023
Road to the finals
Main round play-off draw: 10 March 2023, Nyon Main round play-offs: 10-19 April 2023 Elite round draw: 5 July 2023 Elite round: Home and away groups to be completed by 20 December 2023 Elite round play-off draw: 25 January 2024, Nyon Elite round play-offs: 8-17 April 2024

courtesy: UEFA.com